First of all let us look at what exactly are white ink tattoos. This is a tattoo that is drawn making use of UV white ink. This ink is hardly visible and has the property of not leaving a visible mark. People who know about this know that it is for the people who have fairer skin, though now more and more people with darker or tanned skin are also going for this. Most times you cannot make out that there is a tattoo as it looks really pale and only appears clearly when viewed in clear and natural light. This form of tattooing has found a niche among both the genders.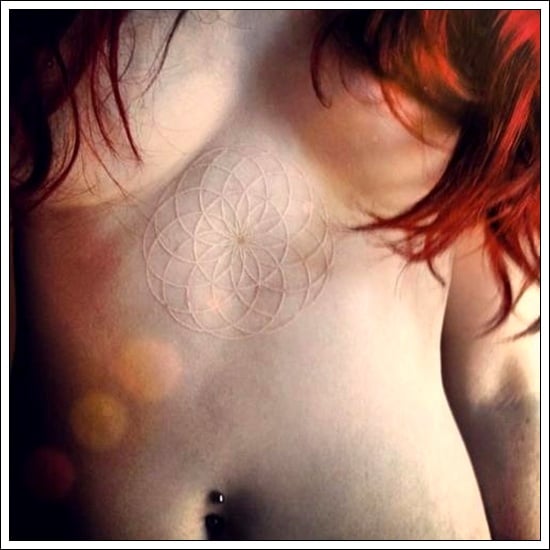 This is a form of tattooing that makes a statement without being too loud. People with white ink tattoos can make their mark but still stand out from the crowd. While white ink tattoos have many advantages they are not without disadvantages. If done in a poor or slapdash manner they can look really bad and leave unsightly marks for the rest of their lives. You need to pick out an artist who specializes in this. This is a very precise art which has no margin for mistakes. Because once the pigments mix with the bloodstream then there is a chance of the color traveling to other parts of the skin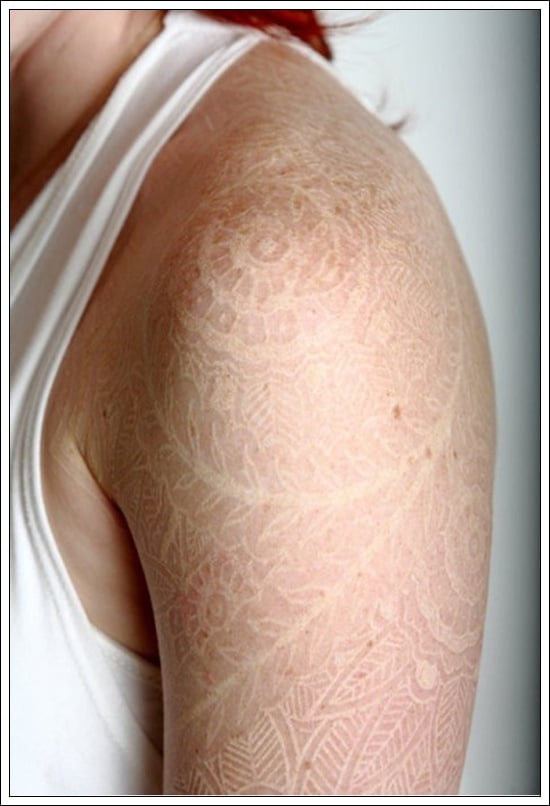 The best way to describe a white ink tattoo is that it makes your skin look like it has a lace like pattern or looks as if the skin has a self design. It is beautiful piece of body work that excels due to the sheer subtleness of the work and the way it leaves you wondering if this really is a tattoo or a part of your skin pattern itself. But to get this effect you have to be careful, research carefully and carry out a due diligence process not just limited to the location and design but also include things like the artist you want to work on this. If you are willing to invest that kind of time and dedication then you will have a tattoo that everyone will admire.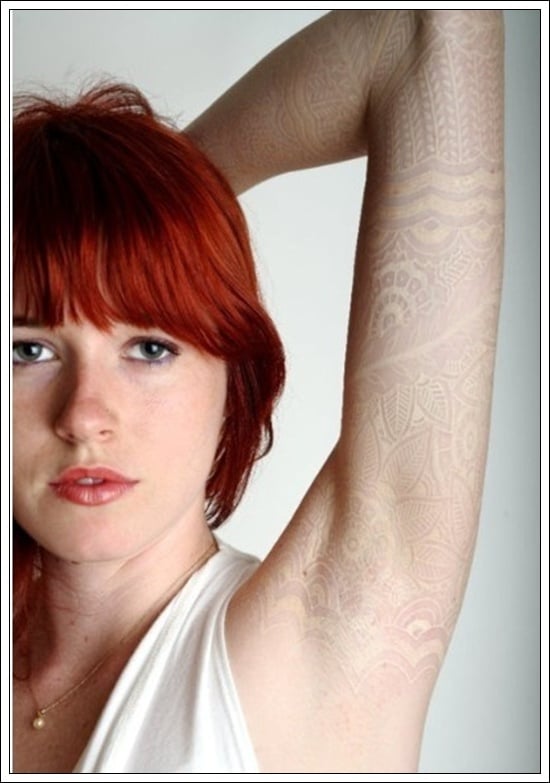 Learn how to choose a white ink tattoo: The first thing that we are going to reiterate is the importance of choosing an artist who is knowledgeable and has the absolute confidence to do this kind of work. An expert artist will guide you on the subtleties and nuances of coloring when it comes to the white ink tattoo. Yes! There is going to be  a little bit of subtle color added to white to make it suitable to your skin. If you study the color white you will see subtle shadings like ivory, pale mauve, very light blue, a bit of subtle yellow or even some pink. If this sort of shading is not added your tattoo will look more like a scar. An expert tattoo artist will work with a lot of gray like hues to outline the design before starting in with the white.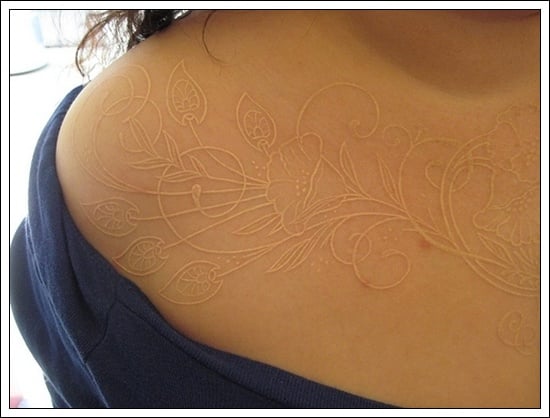 Even considering that white Ink tattoos have become a little safer due to the regulation from the industry with regard to the training of the artists, there is always a chance that you may come across some artists who are not as expert as they claim to be. You are well advised to go with the experts in this regard even if it costs you more. You can do your research by reading reviews or better yet talking to people who have had it done. Then you can go about getting that unusual white ink tattoo done.