We all know that creatures that live in water have that extra graceful factor, but the turtle does stand out even among these with a cute and elegant look. These creatures, which are peaceful, usually calm and are know for just coasting through their lives worrying only about their business can be found both on and off land. Since a turtle is pretty much ubiquitous and found all over, each culture endows it with its own meaning and significance. Turtle tattoo designs are usually just as diverse and meaningful. While it is a design element that can be depicted solely or as part of a more diverse tattoo – usually each turtle tattoo is quite different in nature.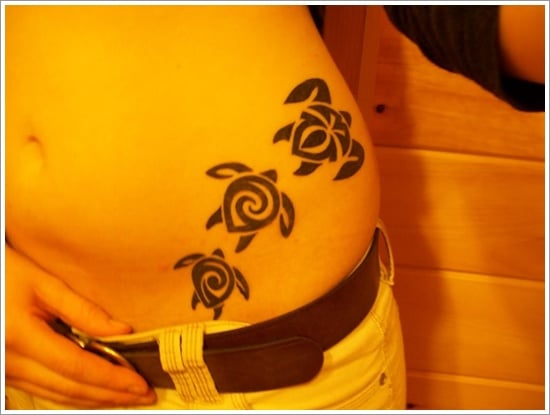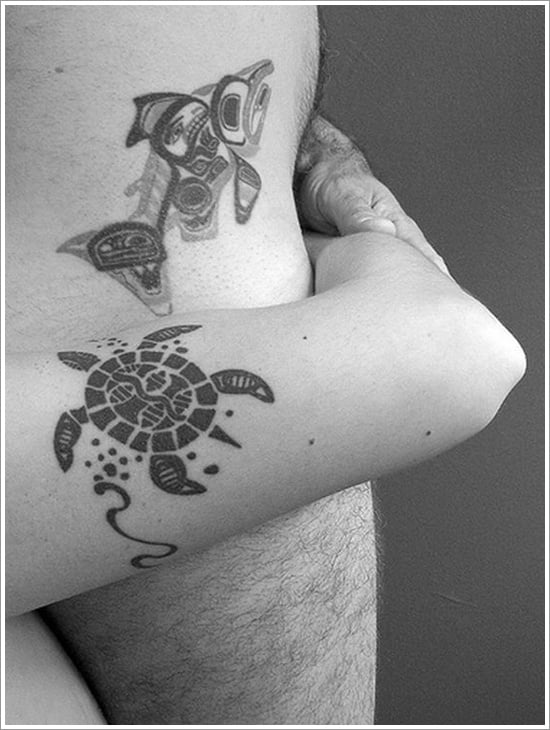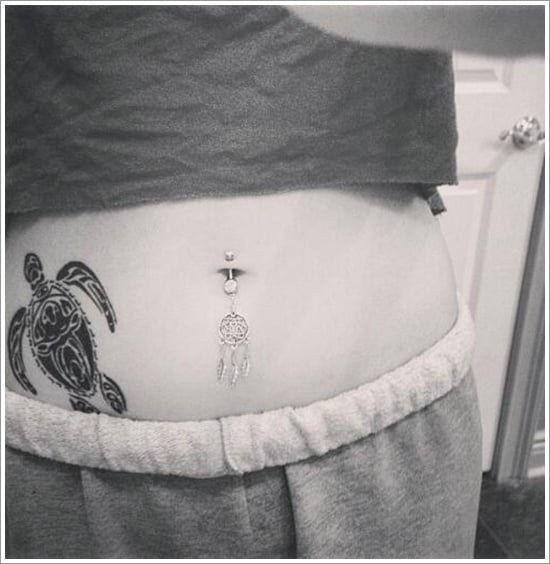 Turtle tattoos are usually pretty realistic in color and detail, however you will often see these designs in Pacific or Hawaiian style, which is generally drawn in black ink. Some people may want to incorporate bright and unusual colors of the Pacific turtle into the shell of the design. Inn most cases, turtle tattoos depict the complete turtle, though it is not uncommon to see just various parts of the turtle such as the head or just the shell. These shells are often colorfully embellished in the Pacific style of art.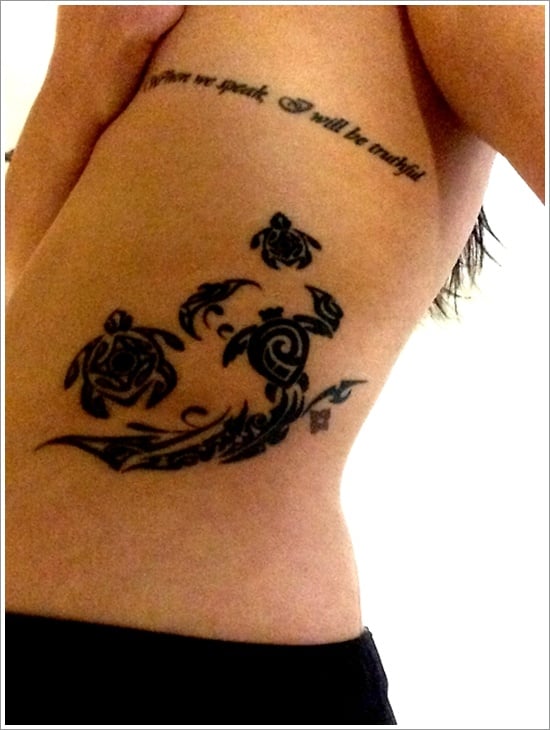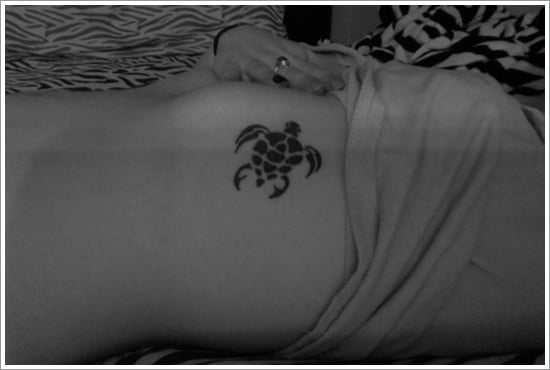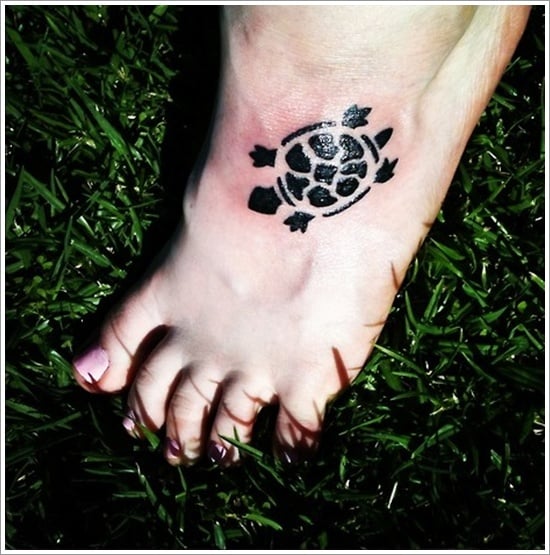 You will also often see the cartoon version of the animal when researching turtle tattoo designs. When done with painstaking detail the tattoo of lifelike turtle will look really striking. You can also provide a feminine and cute angle to the look of the turtle tattoo if you so desire. If you feel that it will look good you can even get the outline of the turtle done.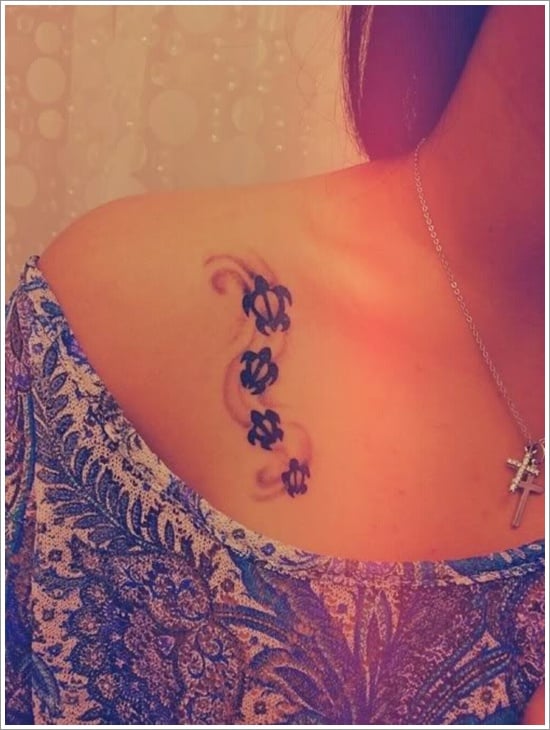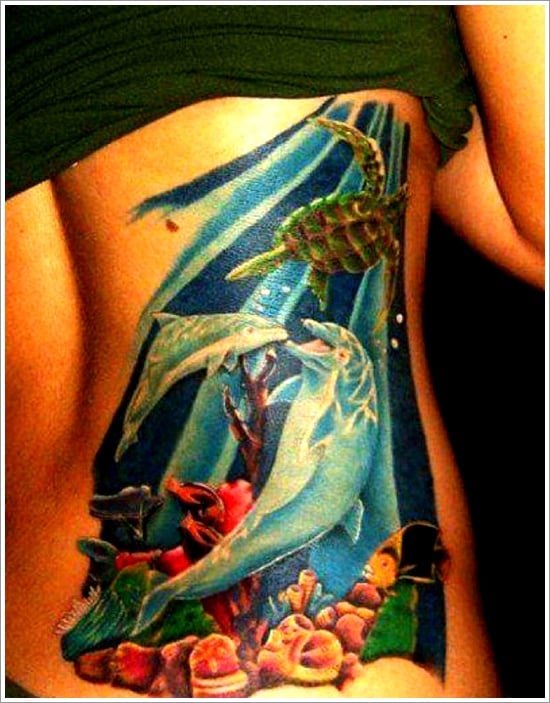 Some of the cultural and symbolic meanings attached to turtles include:
In the pacific area, a turtle is supposed to embody peace, calm and a feeling of complete serenity. The same sort of significance is attached in the Polynesian and Hawaiian culture. Among Native American people it is believed that the turtle played a part in the creation of the Earth.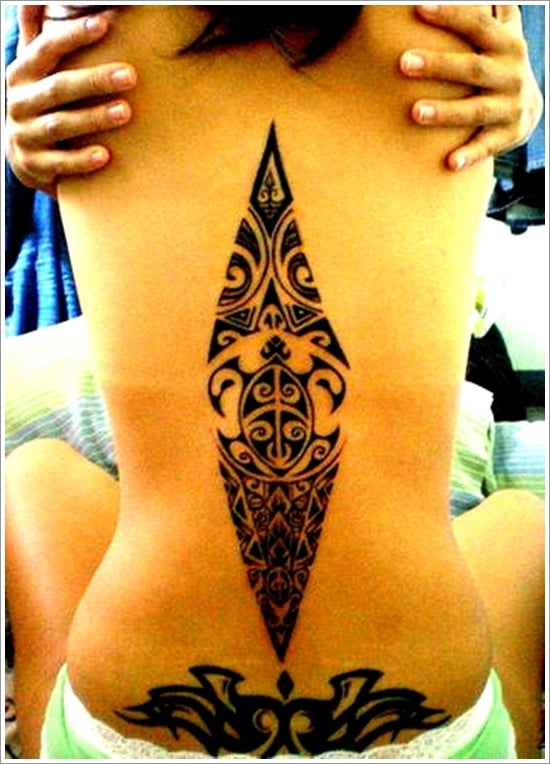 The Meaning of Turtle Tattoos
The turtle tattoo has a lot of deeper meaning for those who get the tattoo. Some of the qualities associated with the turtle entail peace, bravery, willpower, security, long life, good health, kindness among many other sterling qualities.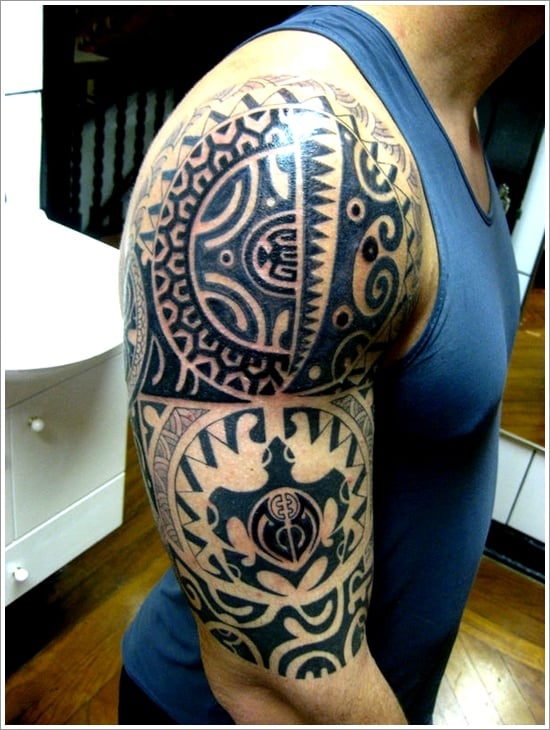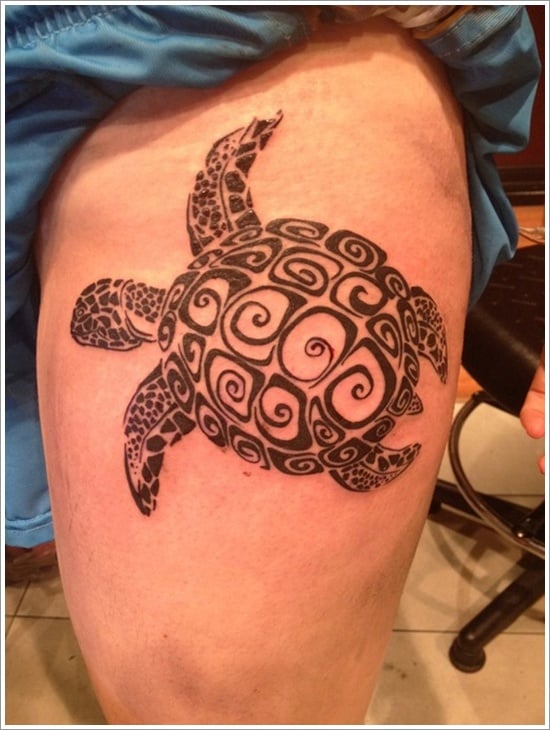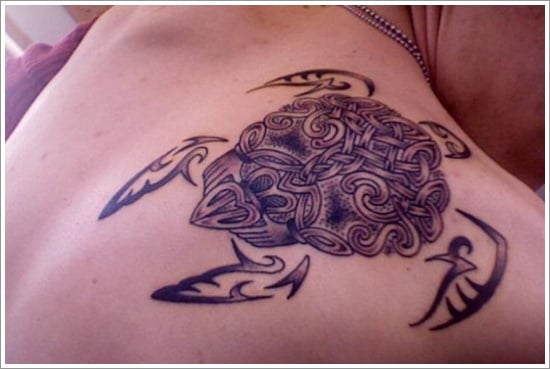 The variety of meanings linked to the turtle tattoo means that the wearer can get to decide what his or her tattoo means. But usually people tend to associate the turtle with a long life and perseverant nature. The fact is turtles can and do live longer than humans. What is more they never let their slower speed stop from doing what they set out to do. To many a turtle is something to be considered spirituality and thereby having healing properties. Since the turtle retreats into its shell when it senses danger, the turtle is also associated with self protection.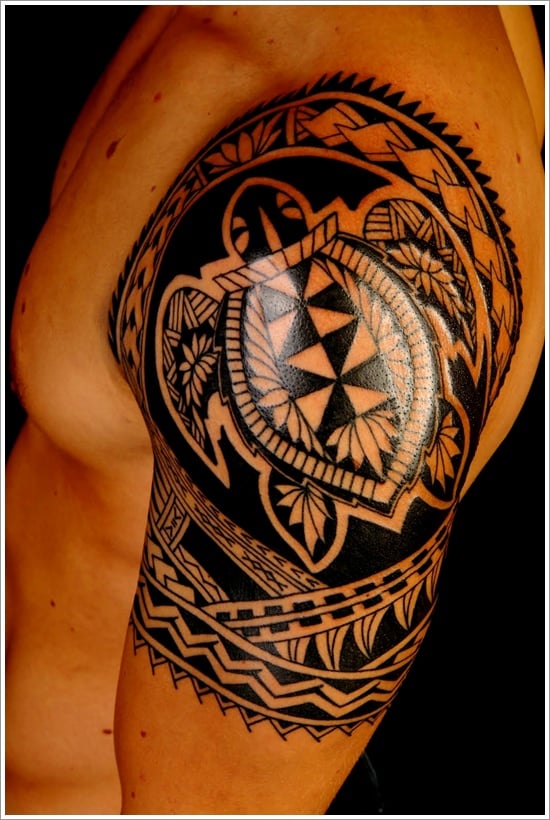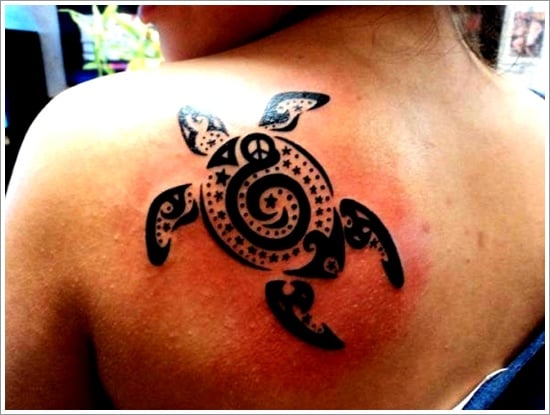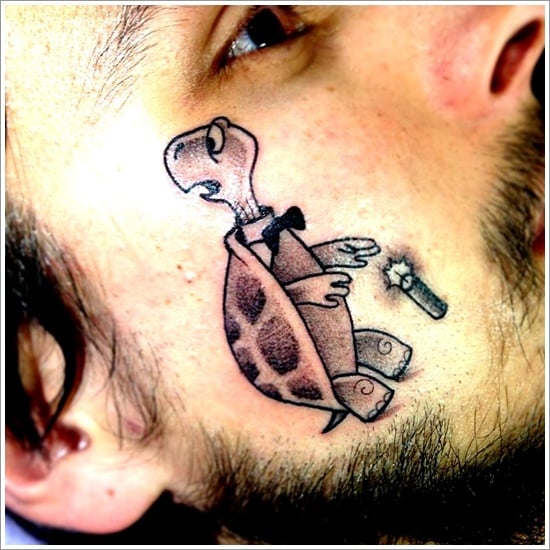 The turtle can survive on land as well as water and thereby there are many designs with the turtle as the central theme. These include showing the turtle in many of its habitats or with a variety of plants and other animals. You can do your research to determine what you want your turtle tattoo should look like.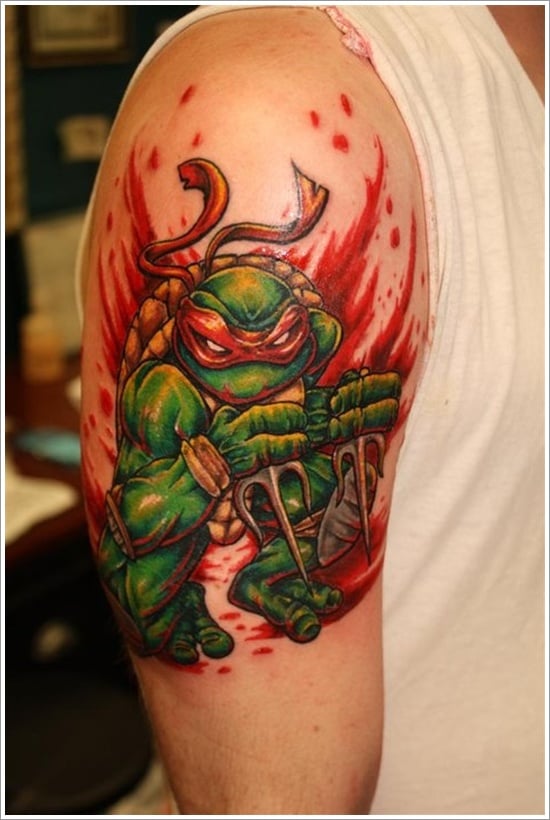 As with any tattoo design that has so many meanings, symbolic value and deeper implications, the right thing to do is explore why you want the tattoo first. Then you need to determine where is the exact design that you want along with the area of your body that you want it inked on. Make sure that you know what you are going on for and whether it is what you want in the long run before going in for it.
An amazing collection of Unique and Impressive Turtle Tattoo Designs are shown below: